Tailgaters Make it Easy to Enjoy Satellite TV on the Go!
– By #WIREFREE USA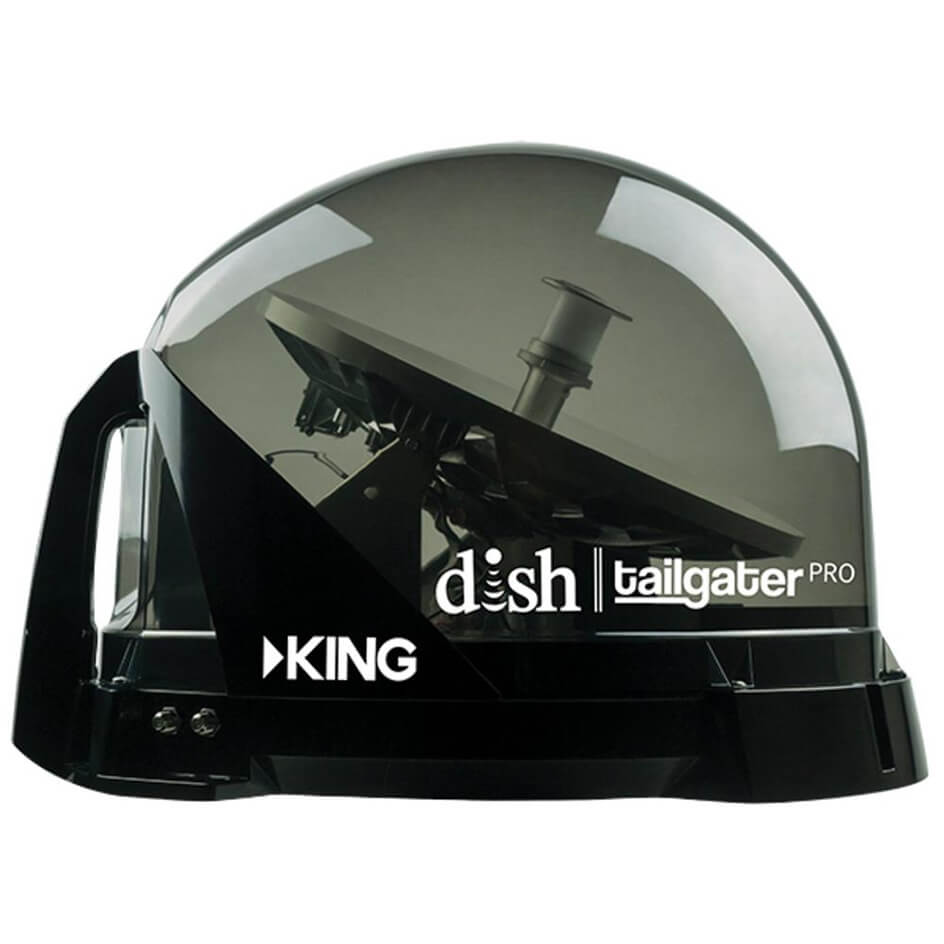 If you're planning a getaway this summer chances are you'll be taking to the highways in search of family fun in the great outdoors! While it's always nice to sit back and relax in nature, let's be honest: you still don't want to miss out on your favorite shows or the big game, or be away from all the modern-day conveniences you have grown to depend on. Now you can have the best of both worlds! The DISH Tailgater makes it possible to use your TV and stream all your favorites, even if you are in wide open spaces!
With an external hard drive for the receiver, the Tailgaters will also allow recording. Never again will you have to think long and hard about things to talk to your family members about! You can be entertained all day, every day, even on vacation! Don't worry, you can still have quality family time as you curl up at night to watch a good movie.
Once you get one, you'll never want to leave home without your Tailgater again! There are a few different kinds to fit everyone's needs! Here are the different versions we have available, and their features so you can decide which one is right for you!
Tailgater Pro – This is the redesigned, state-of-the-art DISH Tailgater Pro with the first ever modern, clear cover. This award-winning design includes an exclusive interactive on-screen display for hassle-free setup of DISH programming.
Tailgater – The redesigned DISH tailgater is a fully automatic, portable, and lightweight satellite antenna that sits on the ground or permanently mounts to the roof of your tv.
Playmaker – The DISH Playmaker is both sleek and compact. It is our smallest portable automatic antenna making it easy to transport with you, wherever that may be!
These pieces include unique features, and you have the option of paying as you go for service. This could be a great option if you are looking to go on an extended vacation, or just don't want to commit to long-term services. The Pay-As-You-Go services include monthly programming, pay-per-view and equipment upgrades, but must be paid in advance. Additional restrictions may apply, so just talk to someone on our staff at WIREFREE USA today and get all the information you need to make a decision.
Not only are these cute little guys a great modern-day convenience, but you can also get accessories to make sure that they are out of the way! Although many times you can just have them setup on the ground, we have a few different mounts you can purchase to install them as a more permanent solution. We offer a mount that allows you to free up some space by installing your device on top of your RV, or you can mount it in a more convenient spot inside if you have the room.
Don't forget: we are also more than happy to assist with installation if you need, just ask us how! Count on personalized, local support every step of the way. When you call WIREFREE USA, you will connect with a local representative that is committed to taking care of you. We are also a comprehensive communications provider, so don't hesitate to reach out if you'd like more information on satellite Internet service, home theater systems, and easy-to-use home security devices.
No matter if you are setting up connections in your home, or on the go in your recreational vehicle, we are here to help! Stop in to WIREFREE USA's showroom and talk to one of our highly trained staff members to help you decide what unit to get, the best deal for your budget, and how it all works! You can also give us a call to learn more at 605-343-3806.
---
Last Modified: